We all are Cargo 300 – wounded, with burned souls and emotions: How are Ukrainian actors doing during the ongoing russian-Ukrainian war
Text: Nataliya Teramae
[In this article Nataliya Teramae spells "russia" in lower case letters purposefully as an act of resistance.]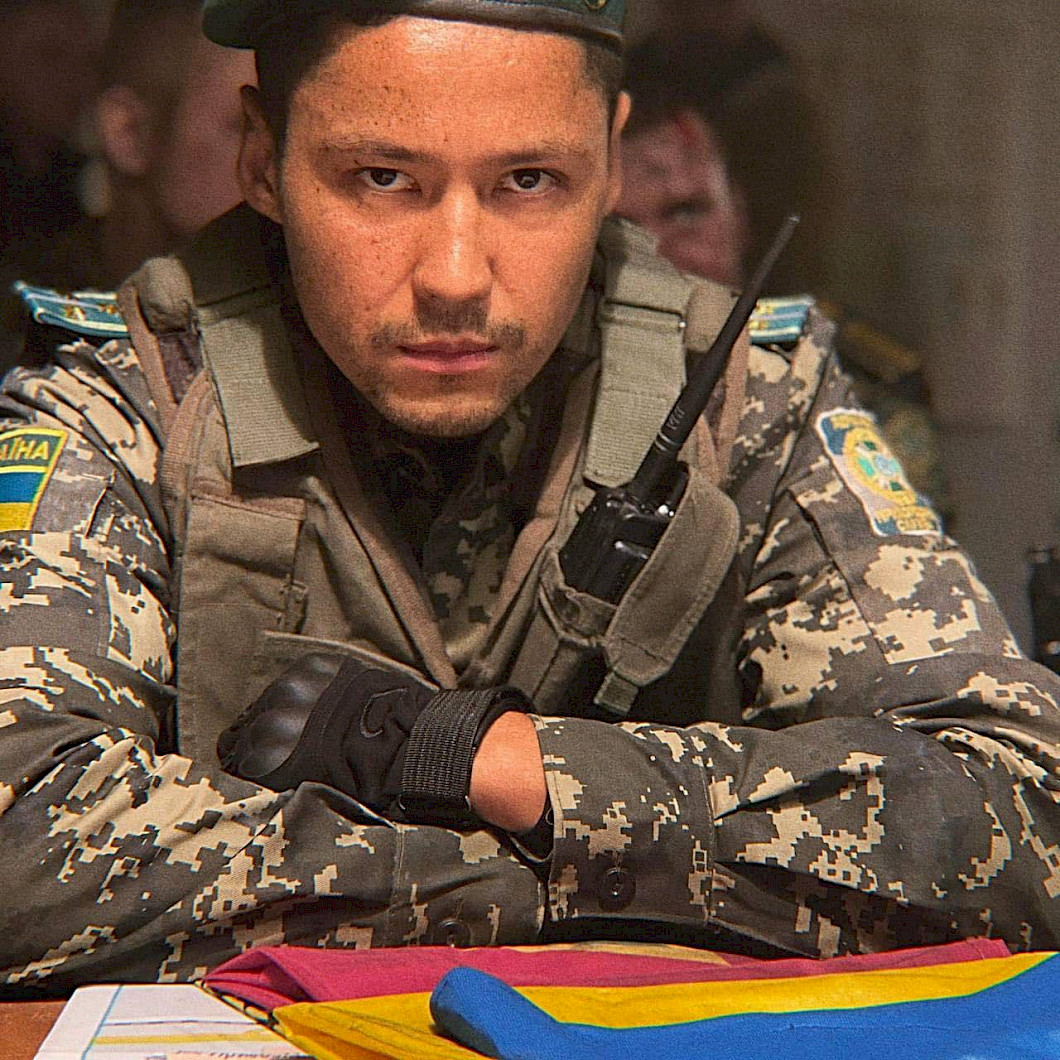 At the very beginning of March, just days after russia's full scale invasion of Ukraine, it was reported that actor Pasha Lee was killed. He died on March 6th in Irpin while helping to evacuate children from the town that later became known for the horrible crimes of the russian army.

Pasha was only 33.

His last work was a role in the film 'Myrny-21' («Мирний-21») about the resistance of Luhansk border guards in 2014. The film was due to premier in April. However, the production of this film, along with many other cinema and theater projects, was interrupted.

The full-scale war has put normal life in Ukraine on an uncertain pause. Actors switched to volunteering and fighting on the battlefields as well as against russian propaganda.
Irma Vitovska: Since 2014, I have had a good career in Ukraine
"I've started to do things that were not even close to my profession – collecting goods, buying ammunition, helping to evacuate people. Like many other actors", Irma Vitovska, a laureate of the UN award 'Woman in Art', recalled the first months of the war.
She is known for such roles as granny Prisya in the play 'Stalkers' and a dramedy 'My Thoughts Are Silent' that was screened in 2020 at the Ukrainian Film Days in Helsinki.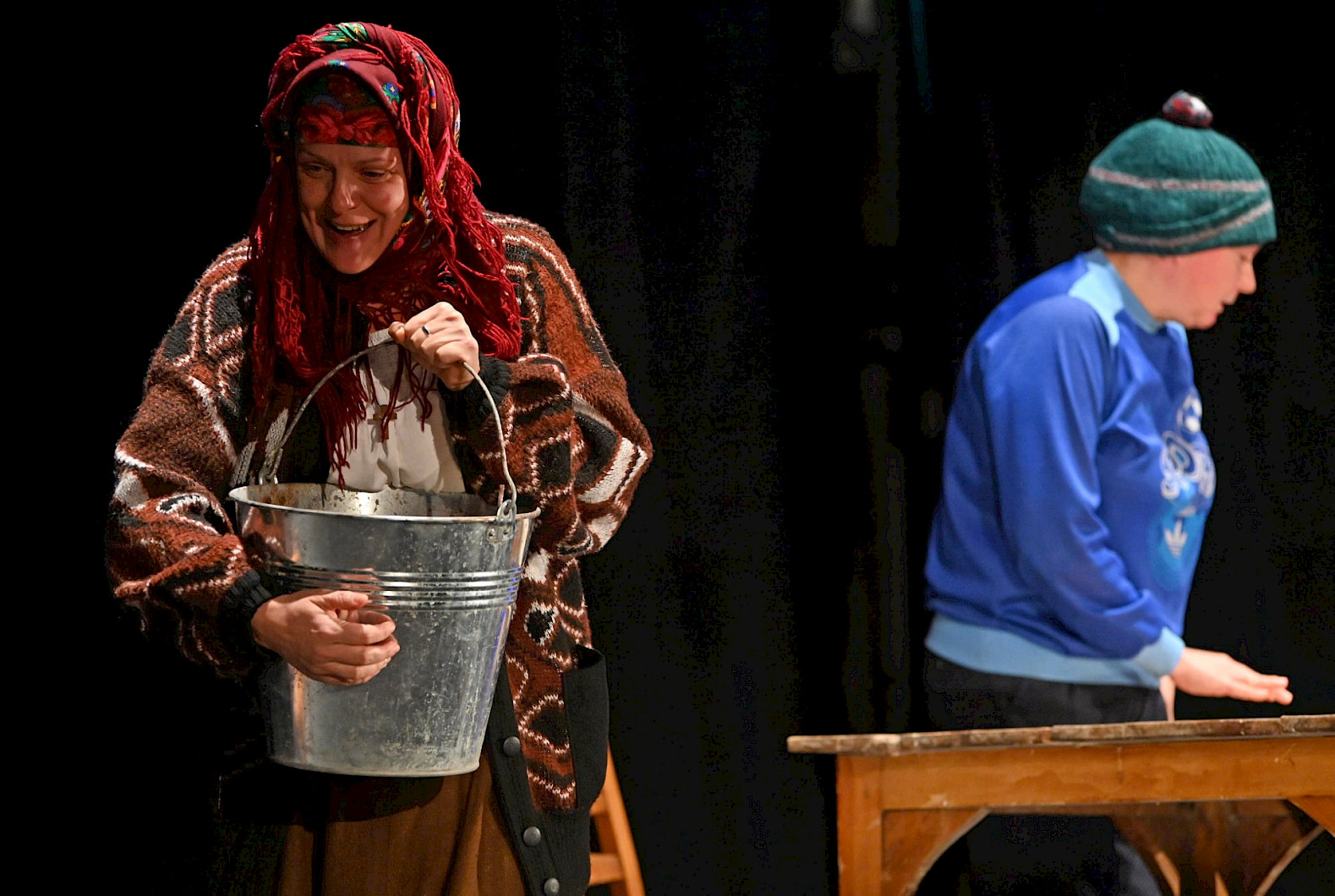 Only in May, after three months of active volunteering, did Irma manage to return to her profession. It happened in Italy, where the film 'Koza Nostra' was premiered. Irma Vitovska starred in the leading role.
"When the Italians invited me, I was a bit stunned. It seemed that all that movie life happened such a long time ago and it's not about me. However, I was told that I have to go to talk about Ukraine. All my days in Italy were fully booked with interviews and meetings. I managed to dissect what was going on in Ukraine beyond russia's narratives and to work on the Italians' historical disorientation", Irma Vitovska says.
Her role in the musical 'Sharika' reminds us of one of these awful historical episodes. 27 members of the Organization of Ukrainian Nationalists were arrested at the premier in 1943 and then shot. Today the performance is back on the Ukrainian stage.
"Together with Rostyslav Derzhypilsky, head of the Ivan-Frankivsk theater, we decided to stage this musical. First, because our warriors who come for rotation need some entertainment. Second, in wartime, people always want something about love, something merry and funny", says Vitovska.
We talked in August by phone. I was in Lviv. Irma was near Kyiv, and from time to time, she apologized for the pauses:
"There are explosions here. Our crazy neighbors can't calm down."
However, Irma's life had changed dramatically, not in 2022, but in 2014. After russia annexed Crimea and occupied eastern Ukraine, she refused to cooperate with russian filmmakers and take part in any russian-language productions.
"I made that decision after the battle of Ilovaisk (in August 2014 when the russian army massacred evacuating Ukrainian soldiers). I had just finished working in a russian tv series that had started before the war. Ukrainian cinema was in stagnation before 2014. But since 2014, I have had a good career, more than 14 films and 4 TV series."
Vitovska feels bad that such a terrible drama had to happen on February 24th to show many people that there was no way back. She says that in 2014 there was no such awareness, and Ukrainian professionals continued to cooperate and film with russians. However, now "everybody declared their position", assumes Vitovska.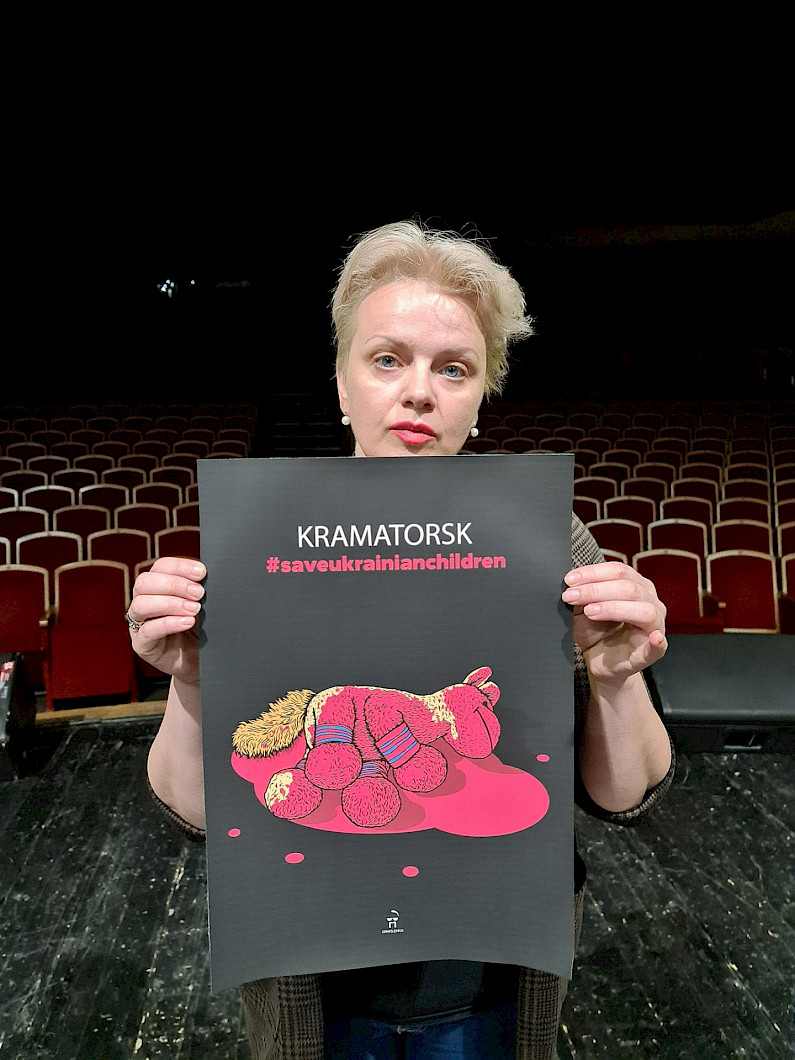 Rymma Ziubina: For the last seven months I have earned as much as I usually earn for one day of filming
Her colleague Rymma Ziubina has also been volunteering a lot since 2014. She even celebrated her own birthday, August 23th, 2015, in the volunteers' bus.
In addition, she put a lot of efforts into spreading the word about Ukrainian film director Oleg Sentsov, who was a Kremlin political prisoner.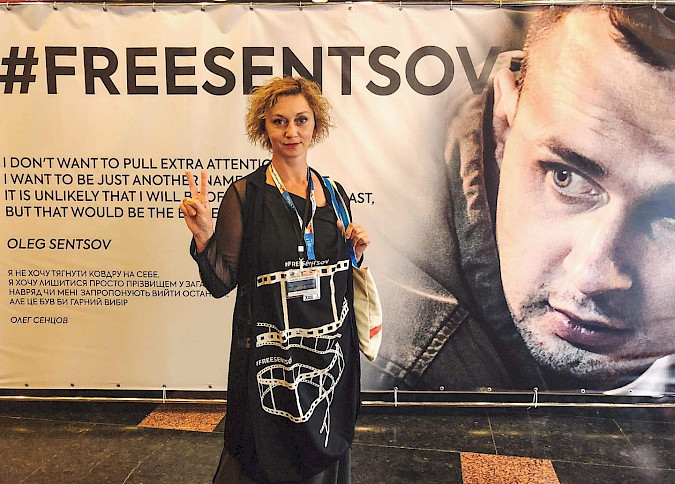 "And not only because it is not patriotic, but also because it degrades professional and human dignity", Ziubina told me in 2016.
Back then she recalled cases when, for example, the producer forbade to give the actors water, because their faces were shining, but there was a comfortable make-up truck for the actress from russia.
In general, Ukrainian and russian professionals were not treated equally. It was common for co-productions to pay Ukrainians less than russians. Ukrainian actors tried to protest from time to time but the industry played its own game – want to be successful, then listen to the metropolis.
Now, as a member of the Ukrainian Film Academy, Ziubina recalls how Ukrainian filmmaking has been developing since 2014 – there were good arthouse, popular, and patriotic films, documentary, as well as short films. 2019 was the most productive – every two weeks another new national film was released. After the stagnation of the 1990's and early 2000's the industry was finally boosted with state support.
russia's hybrid war showed that culture is also a weapon. However, now film production has stopped, and theater life is paused.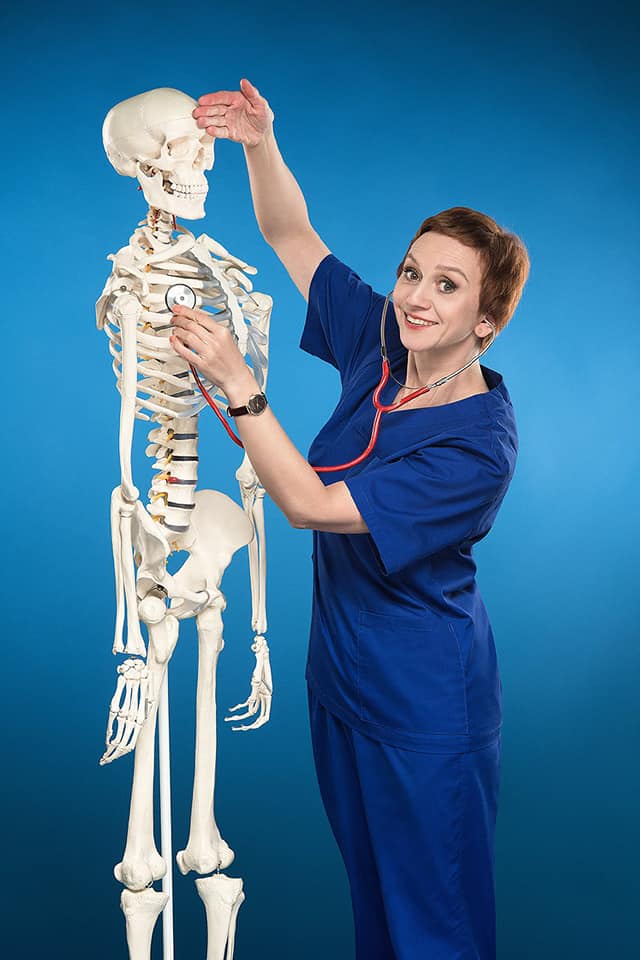 During first months of invasion theaters in Kyiv were closed. Now some of them are open, but only if there is a bomb shelter nearby. To let the foreign audience imagine what it means to go to the theater in Ukraine, Ziubina describes 'an ordinary performance'. For example, the play 'Caligula' at the Ivan Franko theater in Kyiv was interrupted twice – there was an air raid alert 15 minutes after the performance had started, everybody had to go to the bomb shelter for an hour, then it continued, but shortly before the end there was another air raid alert.
Or another case: Rivne theater made a production of the Ukrainian play 'The Grain Store', previously staged in Great Britain. It lasts for three hours. Because of air raid alerts it was decided to continue the performance on the next day – people in Ukraine have to get home before curfew which starts at 23:00. I also spent some 30 minutes in a bomb shelter when the ballet in Lviv Opera House was interrupted by the air raid alert.
Many theaters can't even plan premiers – there is no money. As a result, the staff is often laid off.
"For the last seven months I have earned as much as I usually earn for one day of filming", says Ziubina.
Her last TV work was 'Liusia, the intern'. But TV channel 'Ukraina', that was producing many TV series, ceased broadcasting in July 2022.
In August she visited Helsinki with the play 'It's all about her' that she staged for the local Ukrainians. Now Ziubina is rehearsing a new play together with seven actors evacuated from Kherson. It is based on real stories about the ongoing russian occupation. The premier is planned on October 13th on the chamber stage of the Lesia Ukrainka theater in Kyiv.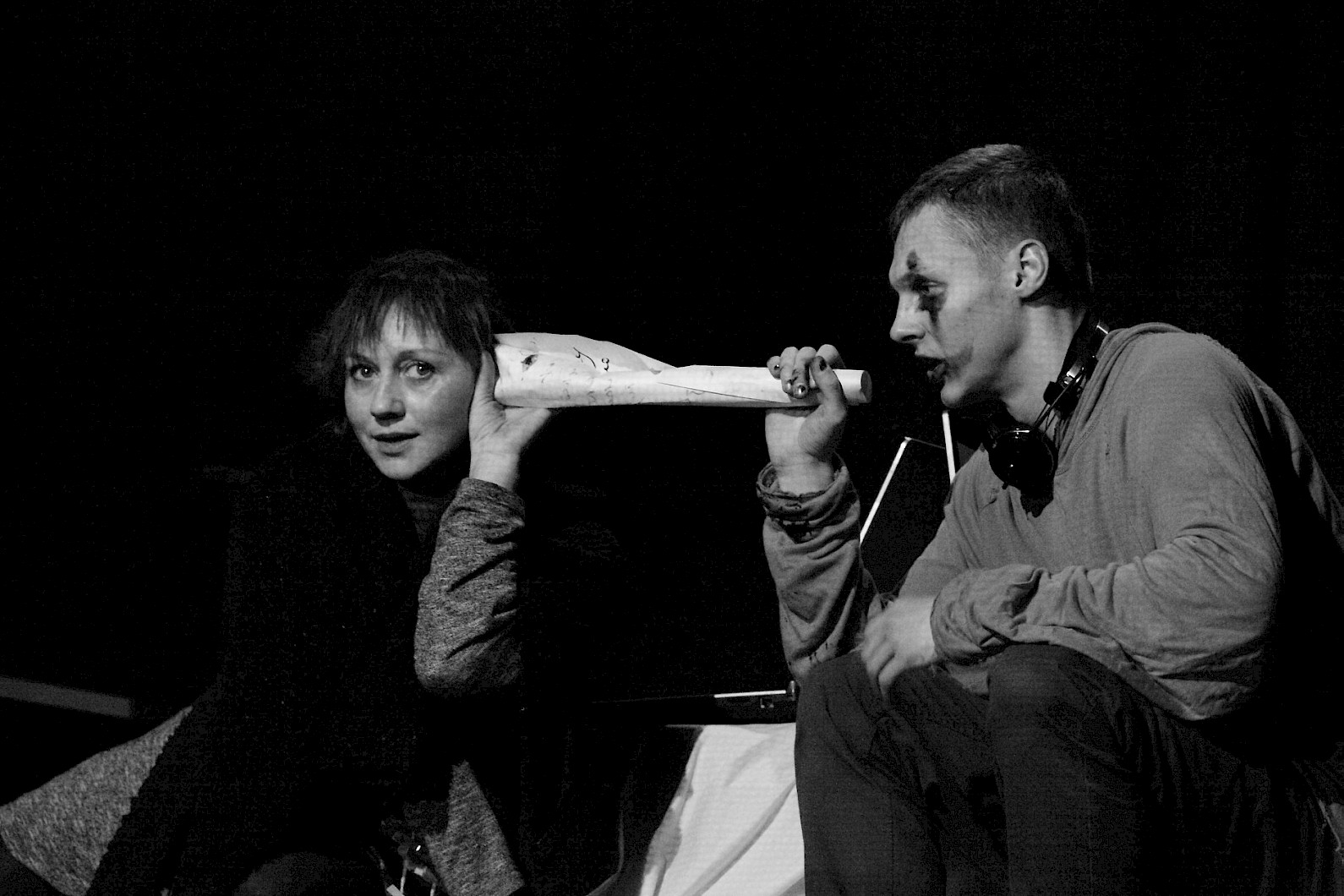 The situation is even worse in the areas that were very heavily attacked by russia. Many theaters in Ukraine are destroyed, like in Mariupol or Severodonetsk. Many actors find themselves more helpful beyond the stage, where they convert their publicity into financial support for the Armed Forces of Ukraine.
There are also actors who see their work as outdated – playing a young woman from the 18 century who can't get married seems absurdist when a real tragedy unfolds beyond the theater walls.
"We all are Cargo 300 (code for the transportation of wounded personnel) – wounded, with burned souls and emotions", resumes Rymma Ziubina.
Akhtem Seitablayev: We are responsible for our state
"It's quite impossible to say how many actors are in the army now. There is always somebody from every theater in every town or city who is fighting for Ukraine. It tells about our responsibility for our state", says Akhtem Seitablayev, an actor and film director of Crimean Tatar origin.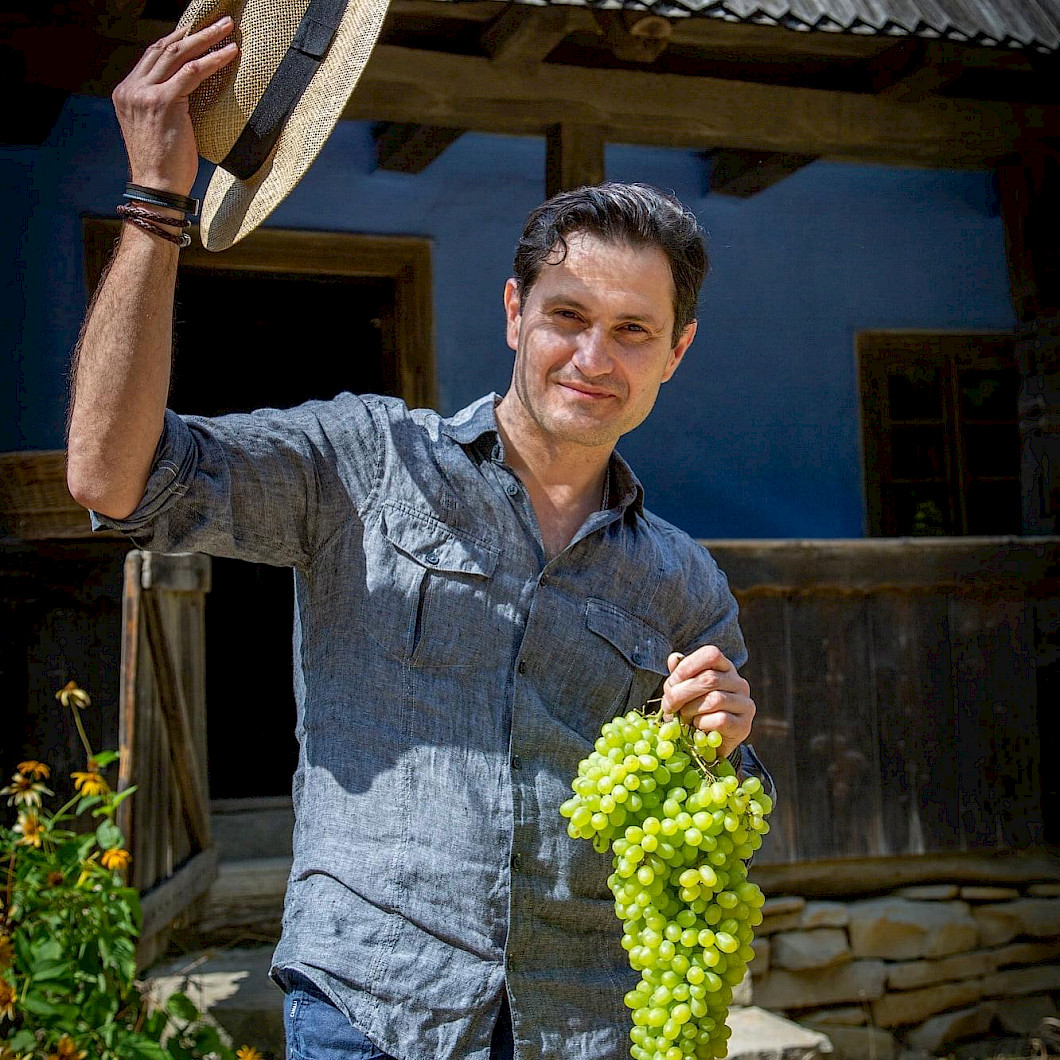 In 2017 he produced a feature 'Cyborgs', based on the story of the heroic defense of Donetsk airport.
Some actors' names are familiar, but most are unknown for the wider audience. They are all different ages, some younger, some older. We know about such actors as Dmytro Linartovych, Oleksiy Trytenko, Oleksandr Pecherytsya, Andriy Fedinchyk, Maksym Devizorov, and female ballet dancer Olesya Vorotnyuk.
One of them, Maksym Devizorov, got married with his girlfriend, actress Svitlana Hordienko, while already in the army. Their wedding photos were widely circulated in both the Ukrainian and foreign media.
"Against the background of 'Azovstal' (metallurgical plant in Mariupol, the shelter for the Ukrainian defenders of the city), we decided that it was the right time to marry. Those who love, shouldn't hesitate, Maksym Devizorov said in one of the interviews.
He had only one day off for the wedding. The next day he went to Donetsk region.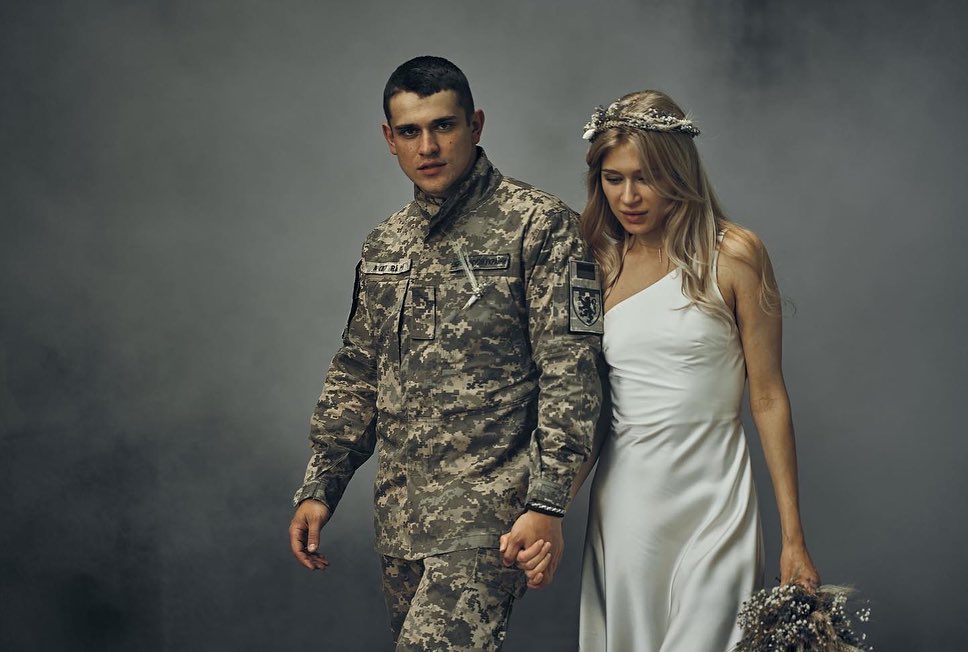 Maksym went to the army the second week of March. The decision came when he heard about Pasha Lee's death.
Akhtem Seitablayev together with his colleagues joined the territorial defense on February 25th. Now he is the head of the public relations office of the 241st territorial defence battalion of the Armed Forces of Ukraine.
During the interview we were also talking about Crimea, which Akhtem visited in March 2014 for the last time. The war separated him from his family, friends, and colleagues.
Akhtem slightly touches upon the topic of the lives of Crimean Tatar actors on the peninsula. Evidently, there is not much to tell – one had either to flee, or to collaborate with the occupiers.
"Until 2012 I had produced a few TV films for the russian TV channels. But there always was a distinct feeling of who is playing the leading roles on the Ukrainian film market, it's russians", says Seitablayev.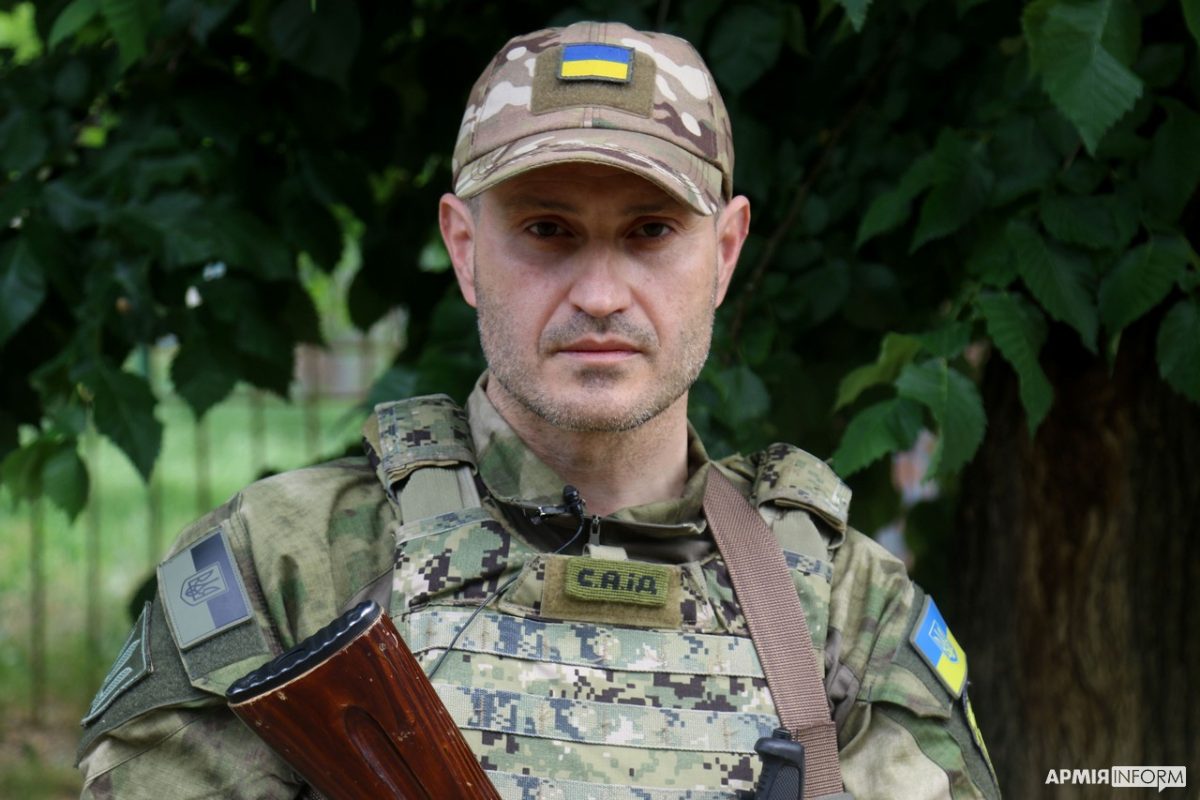 His cooperation with eastern neighbors stopped in 2012 after he shot and premiered a feature 'Haytarma' about the deportation of the Crimean Tatars in 1944. russians were not ready to overcome Soviet lies that labeled the whole nation as Nazi collaborators.
Also, Seitablayev is the director of 'Myrny 21'. Today 2.5 million hryvnas is needed to finish the film. Fortunately, the project was presented at the film market in Cannes.
"If we stop producing cultural content, it may lead to undesirable consequences", points out Seitablayev.
"A nation that creates is doomed to develop."
Ukraine will be in focus in the nearest future
The full-scale invasion changed the common mindset in Ukraine. Many say, there is no way back, there is no space for cultural cooperation with russians.
"Yes, Ukrainian actors have lost a lot of income. But there are changes for the better", says Akhtem Seitablayev.
"We are forced to look for cooperation with other countries. Anyways, russian actors are headliners of the russian cultural content and promote 'russian world'. To renew contacts, that state has to become like Germany after WWII."
Maksym Devizorov who used to work as an actor in russia is very critical now. He is disappointed with the reaction of his russian colleagues to the video statement he made for them. Some answered him privately that they condemn the war, but the majority was silent.
"If not for these fucking russians, nothing would happen", Maksym says.
"All that dirt they pour on us is systematic. They can't drop their brutality. So, a good russian is a dead russian", Devizorov assumes now.
Rymma Ziubina also doesn't see any possibilities to work together with russians.
"I think even for those russians who are against putin there won't be any work in Ukraine. However, before 2014 russian theaters were widely presented in Ukraine."
She says that now it's high time for Ukrainians to produce their own content:
"Ukrainian theater and cinema should carefully study what topics we raise, how we allowed this war, how we turned a blind eye to our relatives in russia, who declared: we have not been talking about politics since 2014. We were very tolerant, sang songs with the enemy and played at the same venues. There was a belief that friendship and brotherhood would win."
Irma Vitovska looks to the bright future:
"I can't say that I have a lot of invitations to work abroad. But there are many other actors. A lot have fled. There, abroad, they make joint performances. I think that Ukraine will be in focus in the nearest future. The main thing is to win!"
Of course, Ukrainian artists are eager to return to their artistic lives. They need more grants, cooperation, and coproduction projects. However, instead they must spend time on the battlefields or work 24/7 as volunteers, help the wounded, and say farewell to the deceased.
Meanwhile, their colleagues from russia still have a privilege to create – either at home or abroad. In many cases, they carry the imperialistic ideas of the "russian world", as Akhtem Seitablayev mentioned.
But it doesn't stop international foundations supporting the so-called equality among artists when it comes to russians. Equality that leads to discrimination again.
Tell that to the family, friends, and fans of Oleksandr Shapoval, a 47-old retired Ukrainian ballet dancer. On September 17th the National Opera of Ukraine was applauding him for the last time – Shapoval was killed by russians in battle near Mayorsk, Donetsk region.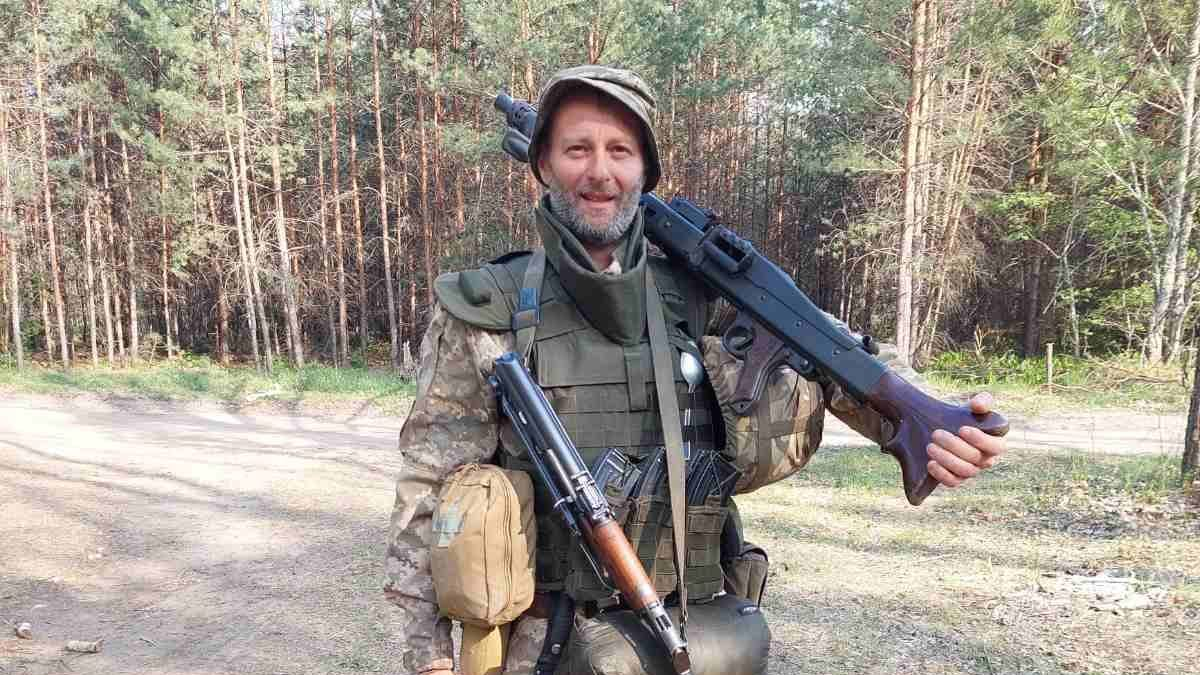 Nataliya Teramae is an Ukrainian journalist and the program director of the Ukrainian Film Days in Helsinki (Ukrainalaisen elokuvan päivät).